Like every film critic, entertainment magazine, and cinema-obsessed blogger, I've been building towards and posting several teasers on this list for weeks now. I've finally come to some kind of consensus on what I believe are the best films of the decade, that is, from the year 2000 (technically the end of the last decade) through 2009 (two weeks from today). I feel it's way too early for me to be putting this list together. Not only are there a number of films from this year I have yet to see, but many from years past as well. Most of which will probably make it onto this list eventually. But then again, will I ever see every great film ever made? Sadly, no. And so, here goes...
This was a great decade for film. The internet allowed/liberated filmmakers, as with all artists, to explore far more than ever before. Coupled with a wide array of new technological advances, film grew to encompass a vast array of new genres and sub-genres. Sure there were way too many mediocre films to count, but those were accompanied by many audacious and thrilling ones.
The best year for film out of the past decade is a tough call between '05 and '06, but I'd have to give it to the latter. 2006 produced such fantastic works, a great mix of films from almost every continent. There are 106 films on this list because that's how many I ended up with. My numbers 1 and 2 could be alternated on any given day, depending on my mood.
As with my other year/decade-end lists, this will be a mix of what I find to be the most influential, important/substantial/historic, and (most importantly) great films of the past decade. For the most part this is simply a list although you'll also find a few small summaries as well as short observations and portions from larger reviews. And yes, they're in order (making this list all the more preposterous and inconsequential):
1. The New World (2005) – I'll never hear Wagner's Vorspiel the same way again.
2. Cache (Hidden) (2005)
3. There Will Be Blood (2007)
4. A.I. Artificial Intelligence (2001) – Looking at many other decade-end lists, I've received much validation. List after lists includes this, (yes, I'll say it) Spielberg's best film, many in their top ten.
5. L'Enfant (The Child) (2006) – As second-time winners of the Golden Palm, the top prize at Cannes, for L'Enfant in 2005, I knew going into the theater that I was in for something big. But I had no idea how hard and deep the experience would affect me. This film presents situations and characters I think we can all, although perhaps not directly, relate to. The main character, twenty-year-old thief and con artist Bruno, is someone who refuses to acknowledge the world around him essentially by denying the existence of any real responsibilities besides the obvious (mostly himself), something we've all tried or wanted to try in someway or another at one point in our lives. Jérémie Renier, who made his major-role debut in La Promesse, plays Bruno so naturally and with such subtlety, taking the viewer through a range of emotions; he makes it all too clear who the true enfant really is.
6. Alejandro González Iñárritu's very own
"alienation trilogy"
of sorts: Amores Perros (2001), 21 Grams (2003), and Babel (2006).
7. Amelie (Le Fabuleux destin d'Amélie Poulain) (2001)
8. El Laberinto del Fauno (Pan's Labyrinth) (2006) – After seeing it for a second time, I had this to say about the film:
Pan's Labyrinth, I find, is one of the most baffling and original ideas for a film in ages. The film works on numerous levels I would've never imagined could work together. This is a masterwork, definitely one for the canon. I can't wait for del Toro's next effort, although I don't see how anything could match his latest.
9. Half Nelson (2006) –
Review here
.
10. The Pianist (2002) – The best Holocaust/Nazi/WWII movie ever made (yes, better than Schindler's List).
11. Adaptation (2002) – Having actually read the book it's inspired from, The Orchid Thief, I was able to fully grasp the brilliance of what Kaufman and his crazy mind created here. I would definitely recommend reading the text before seeing this film as they are more companion pieces as opposed to different versions of the same story.
12. The Royal Tenenbaums (2001) – Wes Anderson's best by far.
13. Children of Men (2006)
14. 4 Luni, 3 Saptamâni si 2 Zile (4 Months, 3 Weeks and 2 Days) (2007) – 2007's palme d'Or, I can still remember the feeling of this film slowly, but surely, creeping up on me as though taking me by the neck, slowly tightening, not letting go until long after it was all over. "Intense and gut-wrenching," doesn't begin to adequately describe this film. It is effective in ways I never knew film could be.
15. No Country for Old Men (2007)
16. Old Joy (2006) – Previews words on this here.
17. United 93 (2006)
18. Bowling for Columbine (2002) – Moore's best documentary (although I haven't seen Roger and Me), it really gets to the heart of America's many problems, more so than any other of his films (or most others of its kind). This is perhaps the film that is most indicative of our times. "Truly provocative," as the movie's poster suggests.
19. Das Leben der Anderen (The Lives of Others) (2006) –
Review here
.
20. Sweeney Todd: The Demon Barber of Fleet Street (2007) There is not a false moment in this film (not an easy feat for a musical). Partially a study of love and the lengths we'll go to attain it, this is easily the best musical of the last 10-15 years and easily Tim Burton's best.
21. Fa Yeung Nin Wa (In the Mood for Love) (2001) – It's like Hiroshima Mon Amour, but in color.
22. Once (2007)
23. Les Triplettes de Belleville, Belleville Rendez-vous (The Triplets of Belleville) (2003)
24. The Aviator (2004)
25. Marie Antoinette (2006) – An observation of mine made then, that still holds true today:
Marie Antoinette reminded me of a couple films, namely the previous year's fantastic The New World. Sofia's film has much in common with Terrence Malick's epic, not only in its restrained amount of dialogue and passive and beautiful cinematography, but also in its main character's development. Both female, they have to deal with finding themselves while dealing simultaneously with others' preconceived standards. Although the avenues taken by each couldn't be more different, one chooses spirituality while the other chooses sensuality; both essentially deal with that same personal quest.
Review here
.
26. The Wrestler (2008) – The Wrestler surprised me with the scope of its message and symbolism as much as its exposing intensity and intimacy. This is one of the most American of films released this decade, as well as one of the most touching.
27. The Son (Le Fils) (2002)
28. The Return (Vozvrashcheniye) (2003)
29. La Science des Rêves (The Science of Sleep) (2006) –
Review here
.
30. WALL-E (2008)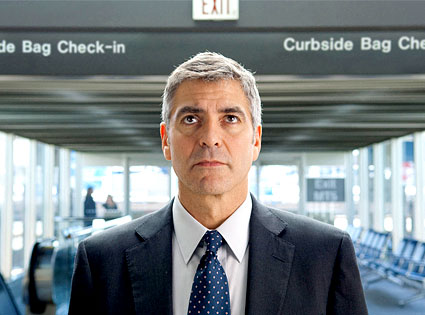 31. Up in the Air (2009) – George Clooney is pitch-perfect as the charming poster child for all that is wrong with the world today in this brilliant film. I can't stop thinking about how amazingly complex and rich with genuine emotion Up in the Air is. Jason Reitman restores my faith in the power of a good story and what modern American cinema can accomplish. This is my new favorite film of 2009. Fantastic.
32. The Hours (2002)
33. Million Dollar Baby (2004)
34. In America (2003)
35. King Kong (2005) – A portion of my review from that year:
Fantastic entertainment with a welcome message. 3 hours, you ask? They fly by like seconds. This is easily the most ENTERTAINING film of the year. As the cliché goes: I laughed, I cried… add on to that: I screamed, I squirmed, I was in awe. I loved this film. By the way, King Kong was much sadder and more human the second time I saw it; less an "epic", more a tragic love story.
36. Munich (2005) – This film, as with King Kong and Minority Report, is by the numbers entertainment, but done irrefutably well.
37. The Curious Case of Benjamin Button (2008) – An ambitious and grandiose, yet flawed masterpiece, this is a very old-school approach to telling a sweeping, epic story. It is repressed by the restraints of its own source material, but Fincher takes it as far as anyone ever could. Not to mention, it sticks out like a sore thumb amongst the rest of his impressive oeuvre. Deep down, I'm not sure why but I love epic, meaning-of-life movies like this one. This is one of the best I've ever seen. I had to see it twice.
38. Eternal Sunshine of the Spotless Mind (2004) – This is the Annie Hall Woody Allen would've made if he were younger (and more optimistic) today. It has influenced countless films of its genre and climbed higher on this list because of it.
39. Ratatouille (2007) – An animated film about food as art and the human need to create? Incredible! My favorite Pixar film.
40. Memento (2000)
41. Minority Report (2002)
42. Volver (2006) – Aldomovar AND Penelope Cruz (in Spanish)?! Need I say more?
43. Crash (2004)
44. Atonement (2007) – From my review of the film, two years ago:
Immaculately executed, incredibly this only Wright's second film, reminded me of last year's Children of Men from Alfonso Cuarón. That film, like Atonement, hit every note exactly right. Acting, cinematography, pace, tone, score, everything perfectly planned and manipulated brilliantly. Both films use the medium's strong points and exploit them. In Atonement there's a beach/war scene in particular that reminded me of Children of Men's long uninterrupted takes, painstakingly planned yet seemingly effortless in its naturalness. Atonement's beauty (this year) is rivaled only by Julian Schnabel's mesmerizing The Diving Bell and the Butterfly. A number of scenes will take your breath away. The film devastated me. It is utterly unabashedly romantic, sweeping and in love with love yet completely sans sentimentality. It never hits a false note. Its emotional ups and downs and devastating conclusion are beyond powerful. They resonated on multiple levels, hitting me just as hard each time. If one thing is learned from the film it's that collectively humanity seems only to be getting worse. Innocence is all but lost, moving further away with each shot of a gun or explosion of a land mine. The more I think about the micro vs. the macro within the film the more I want to read the novel in order to compare it with the brilliance of Wright's romantic epic, as much a romantic epic as Gone With The Wind or The English Patient.
45. (500) Days of Summer (2009) – Director Marc Webb's debut film perfectly captures what it is to go through a contemporary young relationship, becoming THE film of my summer. Its images, all too familiar, filled my head in the day. Its music was the soundtrack to my nights. Fine! I'll say it… this is the Annie Hall of our generation.
46. Little Miss Sunshine (2006) –
Review here
.
47. Entre les Murs (The Class) (2008)
48. Good Night, And Good Luck (2005)
49. Michael Clayton (2007) – I remember hurriedly typing after rushing home from a screening of this:
I'm not sure how or why but there are certain films, a select few mind you, that make my heart race. And I don't mean from suspense (although Michael Clayton has plenty of that) or from a raw kind of emotion (which there is little short of as well). I'm referring, rather, to the amazing pounding one's heart endures when witnessing something unforgettable, something truly mind-blowingly brilliant. There is a very select group of films that leave me this way (Malick's The New World was the last I can remember); with my heart racing, my eyes pacing back and forth looking for more on the screen, my palms sweaty as I wipe them hurriedly on my pant-legs in a frantic array of emotions. Not all of my favorites do this to me, although most of them do. Perhaps Michael Clayton is a new favorite. For now, it's at the top of my list of the year.
50. Up (2009)
51. Capote (2005)
52. Ying xiong (Hero) (2004)
53. Notre Musique (2004) – Quite a melding of genres and styles, this will get you thinking for hours upon hours after you've seen it. In the 21st century Godard's still got it.
54. Hotel Rwanda (2004)
55. Dare mo shiranai (Nobody Knows) (2004)
56. Bright Star (2009) – Kind of fearless in its unabashed romanticism. I've been reading Keats on and off ever since.
I wrote about it previously here
.
57. Le Scaphandre et le Papillon (The Diving Bell and the Butterfly) (2007) – The Diving Bell and the Butterfly reminded me of three films, three BIG films; The 400 Blows, 8 1/2 and (most of all) Ikiru. The 400 Blows due to its music, even at one point using the opening theme from Truffaut's debut film, but also thematically, slightly. It reminded me of 8 1/2 technically, often using voice over brilliantly and incorporating a non-sequential narrative. It inter-cuts memories, dreams, and real-time creatively to great effect. The film has most in common, though, with Kurosawa's epic (epic in my eyes) film about mortality and one man's final days. Schnabel's film isn't quite as brilliant or effective as Ikiru but, of course, it doesn't need to be. This film is beautiful beyond words. Amazingly shot, the cinematography is creative and breathtaking, even coming from the former painter. The editing is that of subtle brilliance, every cut purposefully selected. For example, memories are often cut abruptly, along with the soundtrack, as though one has been awakened or disturbed in deep thought. Memory and imagination, the two things the main character has retained and are at his (and the director's) disposal, are major parts of this film both visually and thematically. The results aren't far from genius and I believe will only gain stature with subsequent viewings.
58. Millions (2005)
59. The Queen (2006) – A fascinating experience that had me completely engrossed with the inner-workings of British politics after the death of Princess Diana, this is a film that holds change and progress dear and believes they are inevitable regardless of a few setbacks. If ignorant to this fact, we are given the immensely complex main character to relate to. The Queen is titled as such not simply because she is the main character. We, as intelligent viewers are supposed to make the same discoveries she makes about herself and through this we find the true meaning of the film. The Queen despises traditions while respecting their existence, taking a more civilized look at revolution. Ironically refreshing, isn't it?
60. The Life Aquatic with Steve Zissou (2004) – My favorite Wes Anderson film.
61. The Cove (2009)
62. Finding Nemo (2003)
63. I'm Not There (2007)
64. Doubt (2008) – As with many of the greatest films of all time, Doubt leaves you with more questions than when you came in. Sure it's a filmed stage-play, but why mess with success?
65. Lars and the Real Girl (2007) – This film made me want to become a better person… seriously.
66. Off the Map (2003)
67. Slumdog Millionaire (2008) – Not as good as the hype would suggest, but just barely. This is a crowd-pleaser with brains.
68. Mar Adentro (The Sea Within) (2004)
69. Who Killed the Electric Car? (2006) – Forget Al Gore's pie charts and laser pointer, this is the environmentally conscious documentary to see and discuss. Not only does it provoke thought, it provokes change.
70. Pollock (2000) – One of my favorite films (for personal as well as general film-loving reasons) and one of my favorite bio-pics of all time.
71. Away from Her (2007)
72. Signs (2002)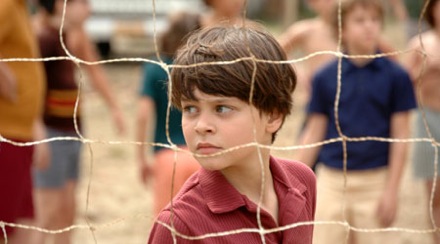 73. O Ano em que Meus Pais Saíram de Férias (The Year My Parents Went on Vacation) (2006) – The horrors of war and conflict need not be images of open wounds or piles of bodies. This portrait of Brazil in 1970 told through the eyes of a 12 year-old boy is a brilliant, touching, deliciously "red" testament to the power of a good story.
74. Everything is Illuminated (2005) – I'm big on remembering and learning from the past and this film is all about that.
75. Diarios de Motocicleta (The Motorcycle Diaries) (2004)
76. Star Wars: Episode III - Revenge of the Sith (2005) – It is hard to view Episode III: Revenge of the Sith without thinking back to the previous five Star Wars films. But if this were the first, as opposed to the last film in the saga would it be viewed just as cynically? If I were to rank this film within the entire six-ology it would rank 3rd, just in front of Return of the Jedi and behind episodes four and five. On its own, however, I think it's a fascinating portrayal of one man's journey into the depths of hell. And within all this dark material, George Lucas managed to add humor, something Episode II lacked (personally my least favorite of the bunch and the only one I would dare to call a bad film). With Episode III Lucas has made a film I think all Star Wars fans will enjoy and consider a worthy close to an incredible saga.
77. The Visitor (2008) – Sure it can be a bit formulaic, pretentious and/or sentimental, but it's particularly effective at pulling our heartstrings when and where it counts. It opens our eyes and our hearts to the fact that more is lost than gained from America's current stance on immigration.
78. Paranoid Park (2007)
79. Wendy and Lucy (2008) –
I wrote about this film
comparing it to the similar (thematically) Into the Wild.
80. Donnie Darko (2001) – An alleged "cult classic" concerning everything from politics and religion to time-travel and American suburban life, I was completely engrossed by the main character and his Christ-like journey towards the end of the world. What he goes through within those last "28 days" runs the entire gamut of emotions, proving fascinating and at times inspirational. With a virtuoso performance from Gyllenhaal and an ambient, eerie score by Michael Andrews, ambitious doesn't begin to describe Richard Kelly's debut film. No other film blends genres and styles quite like this and with such deep affect.
Taking place in an election year, in which Bush defeated Dukakis, it parallels the time of its release and uses Donnie as the voice of reason and progress as he brings balance and truth to his town. As the closing song says, this is a "mad world" but we all need to cope somehow being careful we don't let it get to us. Donnie makes sure that can't happen. He listens to a creepy rabbit and does what he's told, for better or worse. Is this God, perhaps an angel, or just Donnie's hallucinations? I personally think it's the second choice but that's obviously open to debate.
What isn't up for debate is that this film believes of creation. This refreshing viewpoint is obvious as the viewer of the film is asked to experience the same self discovery Donnie goes through. In this we find the answers to Donnie's questions on love, existence, and everything in between. And so, the film's ending is ultimately a happy one, satisfying in ways I never thought possible.
81. Fahrenheit 9/11 (2004)
82. Spider-Man 2 (2004) – Easily the best of the three, I considered this the best super-hero movie ever made until The Dark Knight came along. This is the super-hero movie for everyone, as it is every movie genre in one.
83. About a Boy (2002)
84. Rachel Getting Married (2008) – Have any doubts about tying the know? This movie will make you want to get married.
85. The Brothers Bloom (2009) –
I already waxed poetic about this wonderful film here
.
86. Finding Neverland (2004)
87. Man Push Cart (2006) – Some would point to this as the best example of what AO Scott calls the Neo-Neo Realism. I would argue that to be Old Joy or even Wendy and Lucy. Regardless, Man Push Cart is an excellent, very American film.
88. Master and Commander: The Far Side of the World (2003)
89. A Serious Man (2009) – When the truth is found to be lies… and all the joy within you dies… Don't you want somebody to love? A Serious Man answers this very important question, and with all the charm, wit, and subversive hilarity you've come to expect from the Coen Brothers.
90. Shi mian mai fu (House of Flying Daggers) (2004)
91. Fantastic Mr. Fox (2009) –
I just wrote about this
.
92. Me and You and Everyone We Know (2005) – This is kind of like one of Alejandro González Iñárritu's films but without the overly serious tone or convoluted plot structure. Sure it's a bit pretentious and its portrayal of "real" people is hard to swallow at times, but one's doubts are put to rest with any moment of dialogue between the underrated John Hawkes and the stunning (in innumerous ways) writer/director/actress/ performance artist Miranda July. The sum of this, July's debut film, is much greater than its parts.
93. Pride and Prejudice (2005)
94. Avatar (2009) - Not only does this get a spot on this list because it's the highest grossing film of the decade (second of all-time only behind James Cameron's other little film Titanic), but also because this kind of high-quality (with attention to every single detail) sweeping, grandiose, crowd-pleasing film doesn't get made nearly as often as it used to. Not since Peter Jackson's King Kong can I remember being this swept away into another world. This is cinema-escapism at its best.
95. Wallace & Gromit: The Curse of the Were-Rabbit (2005)
96. Where the Wild Things Are (2009)
97. Moulin Rouge! (2001)
98. Feux Rouges (Red Lights) (2004) – They don't make them like this any more (at least not in Hollywood). This film has more on its agenda than mere thrills and supense, although those are plentiful, it's a Hitchcockian thriller in this sense. Red Lights relates the troubles of an overly domesticated man trying to regain his manhood and then some. But if there's a moral to this story it's that you should be careful what you wish for, or rather, you should be careful how you go about getting what you wish for. I was never sure where this film was going, which made it both interesting and entertaining; interesting being the key word, as this movie might make you rethink a few of your lifestyle choices, if not scare you into changing them; and that is a welcome change onto itself.
99. Knocked Up (2007)
100. The Fountain (2006) – The Fountain is such a difficult film to discuss. On the one hand I enjoyed the experience immensely and found the visuals nothing short of mind-bogglingly-spectacular. I was drawn in from the very beginning, the hour and a half running time whizzing by. I also love how the film is open to varying interpretations and meanings, with a fascinating triple narrative, three different storylines that may or may not be completely connected. On the other hand, I found the film's message redundant, pretentious, and a bit preachy. The Fountain is completely immersed in getting its juvenile message across to an audience that expects more from such an awe-inspiring, sensory stimulating, and captivating film. Its score by the brilliant Clint Mansell is nothing short of impecable.
The Fountain is a grand failure. It pains me to think how much more it could've been. However, Aronofsky must be commended. Besides being one of the most romantically true films in a long while, his film is uniquely spiritual at a time when spiritually minded films cause smirks and shudders from most moviegoers. With The Fountain he's trying something very few even dare to imagine nowadays: that which is original and (more importantly) comes from the heart, infused with passionate detail and a love for the art. Because of this, despite its numerous flaws, I'd be hard-pressed not to recommend Aronofsky's audacious experiment.
Note: Stay for the end credits, short and sweet as stars slowly appear on screen, completely filling it by the time the credits have ended. Also, listen for a small surprise at the very end.
101. The Darjeeling Limited (2007) – I have nothing but good feelings towards (not for) this film. I loved it despite juvenile, easy, laughable (but that's ok it's Wes) symbolism. But to get hung up on this would be missing the point of the film. This film left me overjoyed and in a collected sense of being, becoming something of a guilty pleasure of mine.
102. Juno (2007)
103. War of the Worlds (2005) – Not only is this great entertainment but it also plays as a social commentary; criticizing America's war in Iraq, amongst other things, and playing with the audience's fears of terrorism and our ever-changing world. Lately, Spielberg has become underrated because of his overrated-ness. He's a master filmmaker. Sure his films are generally commercial but, unlike most popular cinema, they're popular for a reason: they're GOOD.
104. Precious: Based on the Novel Push by Sapphire (2009)
105. The Illusionist (2006)
106. Naqoyqatsi (Naqoyqatsi: Life as War) (2002) – Not as good as its companion the masterpiece Koyanisqaatsi, but great nonetheless.
Disclaimer:
I have yet to see Mulholland Dr., Yi Yi, Zodiac, 25th Hour, Before Sunset, Dogville, Grizzly Man, Lost in Translation, and of the Lord of the Rings films, Flight of the Red Balloon, City of God, Moolaadé, Beau Travail, Spirited Away, The Piano Teacher, Kill Bill, I Heart Huckabees, I own Crounching Tiger Hidden Dragon but have not seen it, Elephant, Synecdoche, New York, Hunger, Capturing The Friedmans, The Hurt Locker, My Winnipeg, Old Boy, Requiem for a Dream, The Squid and the Whale, Sideways, Gomorrah, Red Cliff, and too many others.